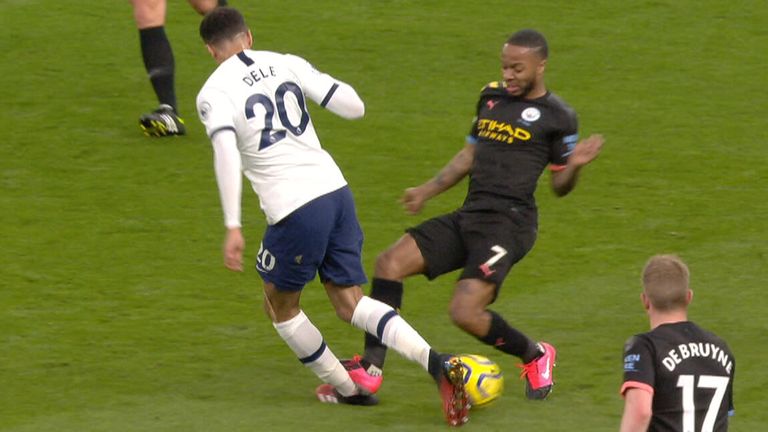 Dele Alli says he has no hard feelings towards Raheem Sterling for his late challenge in Tottenham's 2-0 win over Manchester City.
Sterling received a yellow card from referee Mike Dean for a challenge that was subsequently checked by VAR, with Tottenham manager Jose Mourinho describing it as a clear red card after the game.
Alli and Sterling, good friends off the pitch, spoke for a while after the game and the Tottenham midfielder confirmed to Sky Sports News that the incident had been discussed.
"I haven't had a proper look back at it, it's for the referee and VAR to make the decision, they didn't give the red card so there's not a lot I can do," said Alli.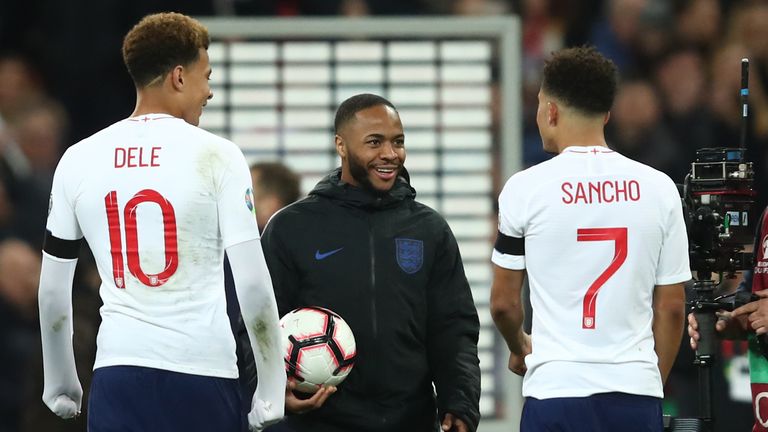 "We had a chat about it. He wasn't in the best of moods because they lost and he's a winner but we hadn't seen each other in a while.
Source: https://www.skysports.com/football/news/11675/11925440/dele-alli-no-hard-feelings-towards-raheem-sterling-for-late-challenge